TPA and Waterbodies at Whitstable Biennale Satellite Programme 
The Bubble Cafe, 5 June 2018
For this session by the sea, The Political Animal joined forces with Waterbodies for a day of reading, discussing, and critical swimming. We studied Astrida Neimanis' text Bodies of Water in what was the most diverse participant group comprised of students, members of Waterbodies and TPA, Whitstable Biennale team members, and local artists and residents inclduing a civil engineer Helen Nattrass who has worked on the construction of the Eurostar tunnel. Krill song is a song she wrote and which we all sang together. Then, we followed Waterbaby Zoe into the sea.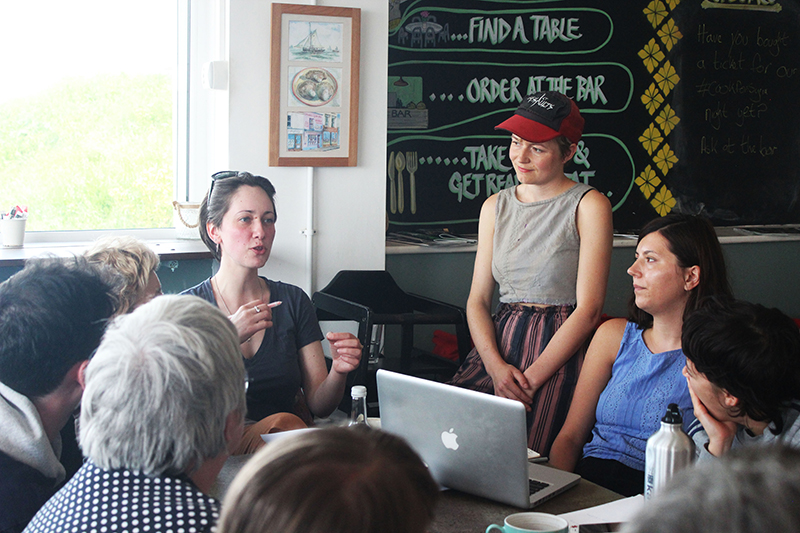 Photography by Rosie Lonsdale